A doctor who is generation Z? This would be your queries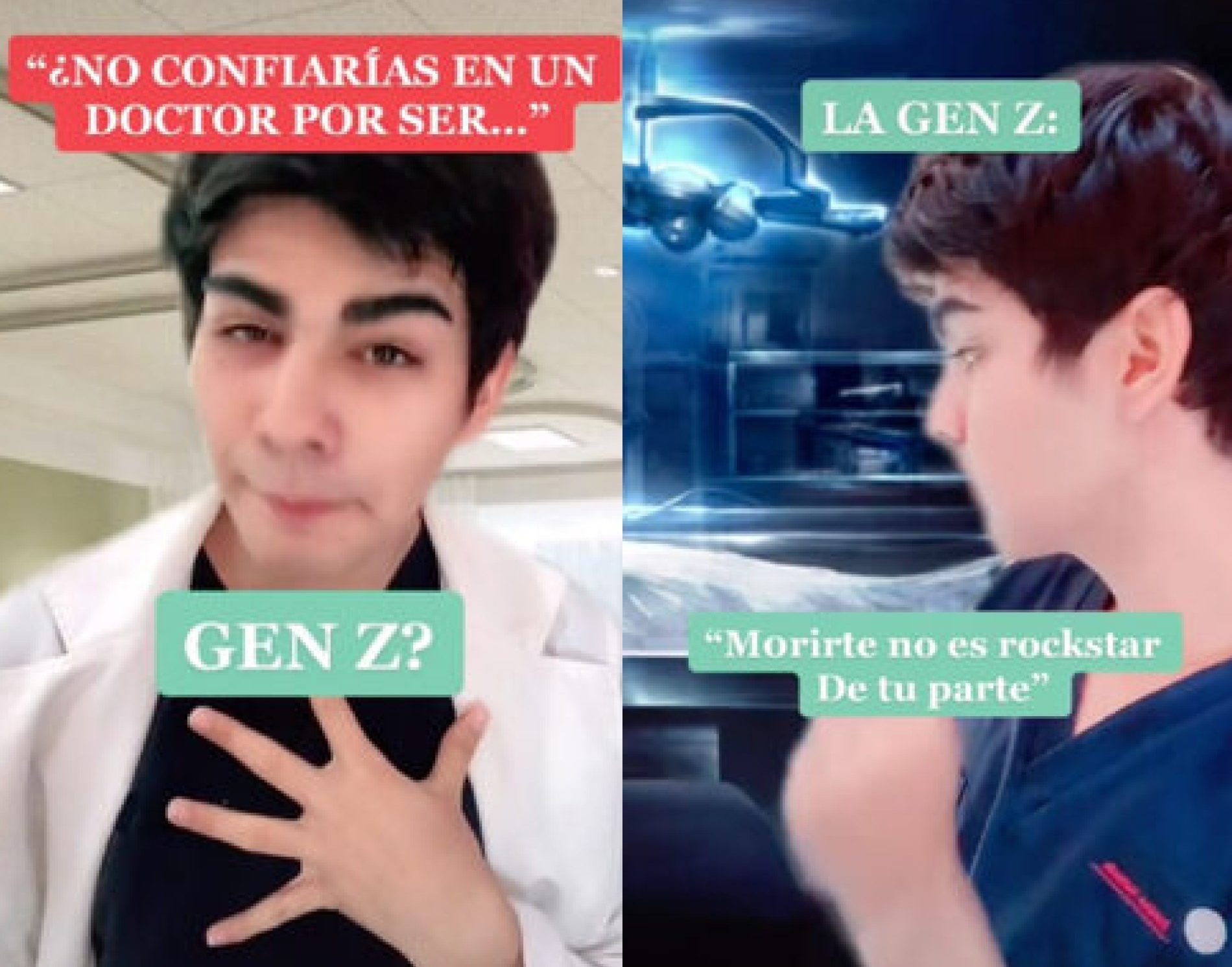 Much is said about the generation Z, what are extremely sensitive, irresponsible, etc. But have you ever wondered what the doctors of this generation would be like? A user on tiktok gives us a "comedy" view of what his queries would be like.
@juanchimy Worse things are coming… #fyp #parati #medicina #humor ♬ So you are breaking Up with me – Juan Lopez
As we see in this parody, the world cannot escape change, medicine has always been a sector marked by professionalism, personal treatment and under a communication system through experts in the field, however, the arrival of patients and medical students who belong to generation Z, will change the concepts to open up to a future marked by "digital health."
The use of new technologies, particularly ICT, (information and communication technologies) has changed the system in which today's doctors, residents and patients develop, especially the younger ones or those who represent the new generations. , and a fact that proves it, is that 73% of millennials are interested in their doctors using mobile devices during appointments to share information IMAGINE GENERATION Z!
What characteristics does Generation Z have?
Despite being the first generation that will not remember the world without cell phones, they are very similar to the Silent Generation (born 1920-1940). The deep world crisis has curiously created similar behaviors to the Second World War: savers, little lovers of risks, seek stability and job security, and the family is a fundamental pillar.
They also share traits with Millennials: little brand loyalty, accustomed to obtaining information and training digitallymore committed at a social and ecological level, and with a tendency to question hierarchies.
According to experts, this could be the doctors of Generation Z
They will help others and encourage social change is the main reason chosen by students in the area of ​​health, ahead of social status or respect. They want to see direct impacts on their patients and are likely to become more involved in
Patient Associations or in research projects.
They will be open to communicate with patients via the internet, including via teleconsultations.
The training will be fully digital, with support on all devices, personalized and on demand, interactive and in the form of gamification.
Icons, symbols and images will be your norm to communicate.
The private/work life balance will be basic for them, limiting attendance to events or meetings outside of working hours. The contents of the congresses must be attractive, and streaming something usual.
It is a generation used to an open and global debate, and to hold their opinions. They also demand constant positive reinforcement. The Key Opinion Leaders will therefore be more and more atomized, and their opinion will be questioned.
It is true that the mentality of these young people is not totally aligned with the current and traditional models that are much more closed, but the health industry must take that first step towards transformation and adapt to what patients needand that in fact they practice constantly in the digital world.
Related Notes:
6 Telltale Signs of Bad Leadership Do they sound familiar to you?
NFL launches initiative to increase interest in sports medicine
Cuban doctors DO NOT want to come to Mexico, they accuse non-payment and threats