Telemedicine to address Neurology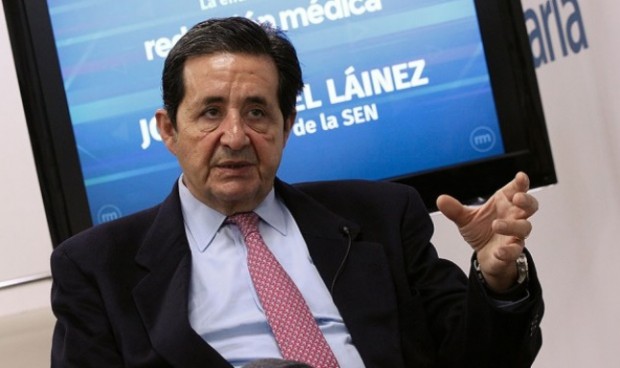 José Miguel Láinez, president of SEN.
The technology has brought about enormous changes within the health action as a result of the pandemic for coronavirusand one of the most outstanding is the establishment of the telemedicine. The Spanish Society of Neurology (SEN) does not want to be left behind and has just presented the manual "Telemedicine in Neurology", a work that gathers the potential of the new communication systems in caring for patients.
"New technologies were decisive during the pandemic in many areas, and in the field of Neurology they were decisive in being able to maintain the attendance to our patients from a distance, in circumstances in which mobility was so limited and at a time when going to hospitals and other health centers generated so much uncertainty. The telemedicineand with it the teleneurologyalthough they had already begun to walk timidly decades ago, in these last two years they have had a exponential growthallowing us to solve multiple health care problems effectively", explains Jose Miguel LainezPresident of SEN.
In order to have as much information as possible on this current topic, Láinez explains that "the Board of Directors of the SEN considered it important to carry out a Handbook new to Neurology with everything learned in these years. And for this purpose we created the SEN Telemedicine and Neurology Working Group, coordinated by the neurologist David Espeleta".
Face-to-face consultation and teleconsultation, compatible
Throughout the various chapters that make up the Manual, all the aspects that concern the neurological assistance a distance such as, among others, modalities and models of telemedicine, security and confidentiality of data, quality and safety of care, legal framework that covers this type of activity or its implementation in the Neurology consultation,… with detailed explanations on how to evaluate the patient, without forgetting the remote neurological examination.
"The teleconsultation will not replace to traditional face-to-face consultationso important in the doctor-patient relationship and essential in complex neurological processes, but it is a companion toolversatile and very useful that allows health resources to be brought closer to patients with limited access, to make follow-up simple cases, have the opinion of remote experts and many other care, educational and preventive applications. Therefore, it is a form of professional practice that we must implement and incorporate into our clinical care systems", explains Láinez.
Although it may contain statements, data or notes from health institutions or professionals, the information contained in Medical Writing is edited and prepared by journalists. We recommend the reader that any questions related to health be consulted with a health professional.