Kelly Clarkson Announces Cover EP Including Billie Eilish's 'Happier Than Ever' | Music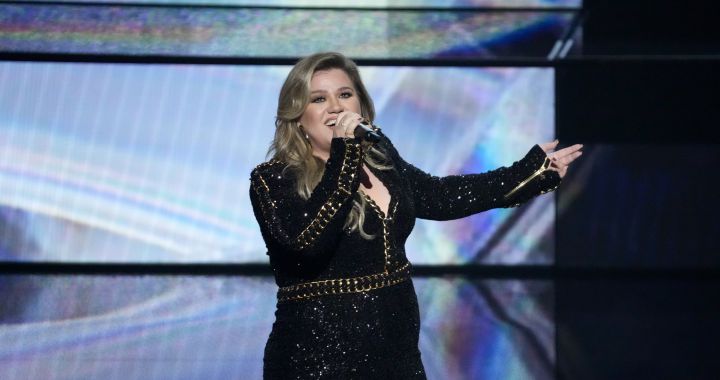 Kelly Clarkson continues with his own tv show The Kelly Clarkson Show, where he conducts interviews with different personalities of music, acting and other public faces in the United States. It is a success on the NBC network and the artist takes the opportunity to make some versions of songs that she likes.
In September 2021, he made a version of Happier Than Ever by billie eilish which was quite popular with the public. For this reason, she has decided to release a small work with six songs in which Kelly Clarkson covers the original songs, and Eilish's hit will be part of it. Under the name of kellyokethe June 9 the singer will release this EP.
The songs that will be part of the album will be:
Blue Bayou (Linda Ronstadt)
Call Out My Name (by The Weeknd)
Happier Than Ever (by Billie Eilish)
Queen Of The Night (by Whitney Houston)
Trampoline(by Shaed)
Fake Plastic Trees (by Radiohead)
Kelly Clarkson's artistic project has changed a lot since she released her last album, Meaning of Lifein 2017. The singer originally from Texas (United States) is currently very focused on her NBC show and, although music does not keep her away, it is true that she has not accustomed us to totally new songs.
In October 2021, she decided to release a very Christmassy album to warm up the engines for this long-awaited holiday. The album was called When Christmas Comes Around… and it contained 15 themes, which will never go out of style at any Christmas, since they are versions of some classics.
Among the Christmas versions, there is a collaboration with Ariana Grande. The two sing the Christmas carol as a duet. Santa, Can't You Hear Me. So, if you had no idea about this release… you already have a soundtrack for the next parties!