Top 5 George Clooney Movies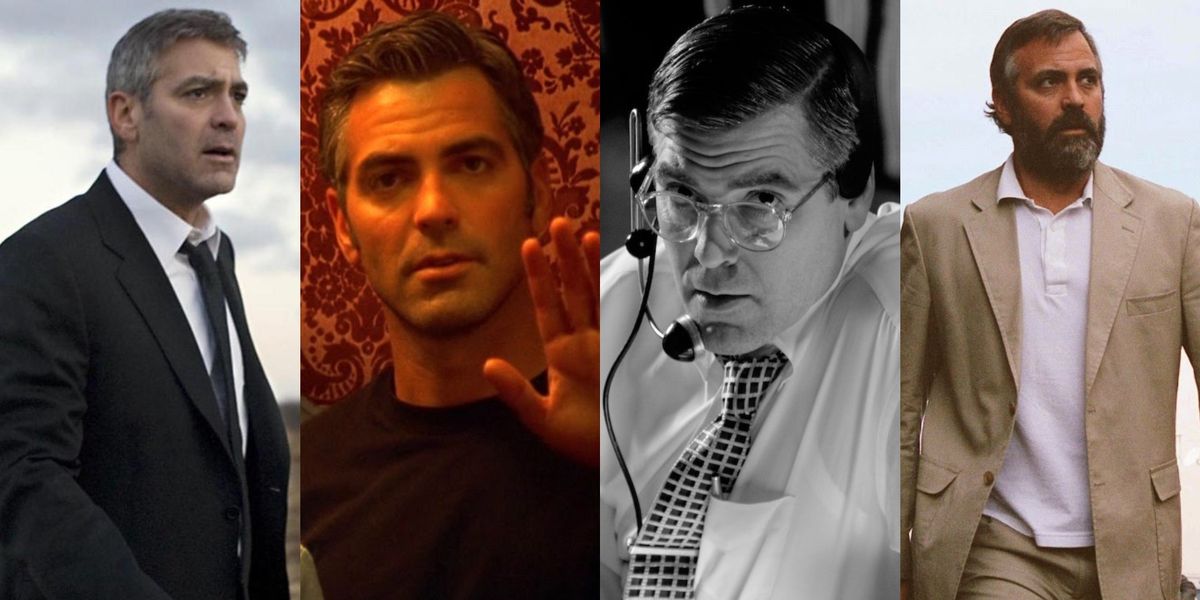 It may be hard to believe, but the same person who wore a Batman suit with nipples is the only person in history to receive nominations in six different categories at the Oscars, in addition to having several recognitions from the Venice Film Festival and more than 90 awards throughout his career as an actor, director and producer.
He couldn't graduate from journalism or dramatic arts, he couldn't play baseball either, which was his main dream as a child; instead he had to sell shoes, suits, door-to-door insurance, be a warehouseman and a tobacco cutter to survive in what would be that long gap between his first jobs as an extra in the late '70s and his stardom well into the '90s. The notorious persistence would see him graduate from medicine…television, when his face became internationally famous playing Doctor Doug Ross in a certain emergency room.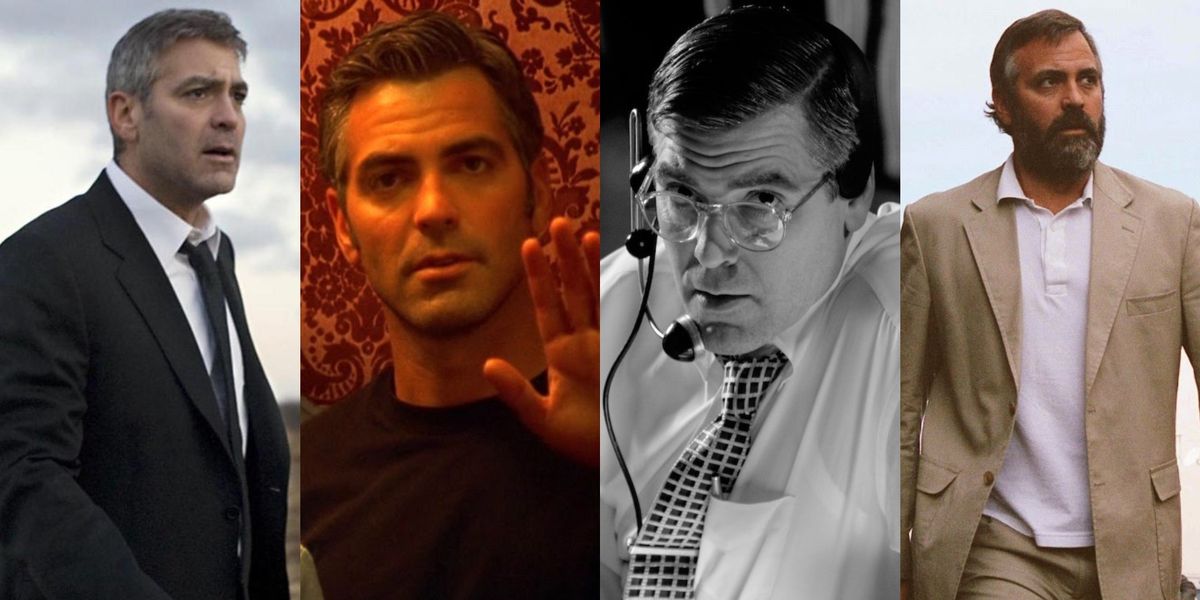 After this stardom, the path to the cinema would be ironically easier, because when he was rejected in a casting by Tarantino (who he said made him terrifying), his first role of relevance would be next to the also actor in the well-known "Twilight". at Dawn", followed by the worst Batman in the history of cinema and television, something that did not truncate his rise, but on the contrary, because despite his first appearances in almost b-series blockbusters, there was something in that actor, a born talent that would make him very attractive to some of the best directors of the decade, eventually becoming a kind of disciple, fetish and even narrative extension later in his stage and evolution as a director (by the way, one of the best and with best average of the last decades within the Hollywood environment).
Multi-winner, multifaceted, capable of handling both the dramatic and the comic register, let's celebrate 61 years of George Clooney with his 5 Best Movies as an actor and/or director.
Bonus – The Ides of March (Clooney, 2011)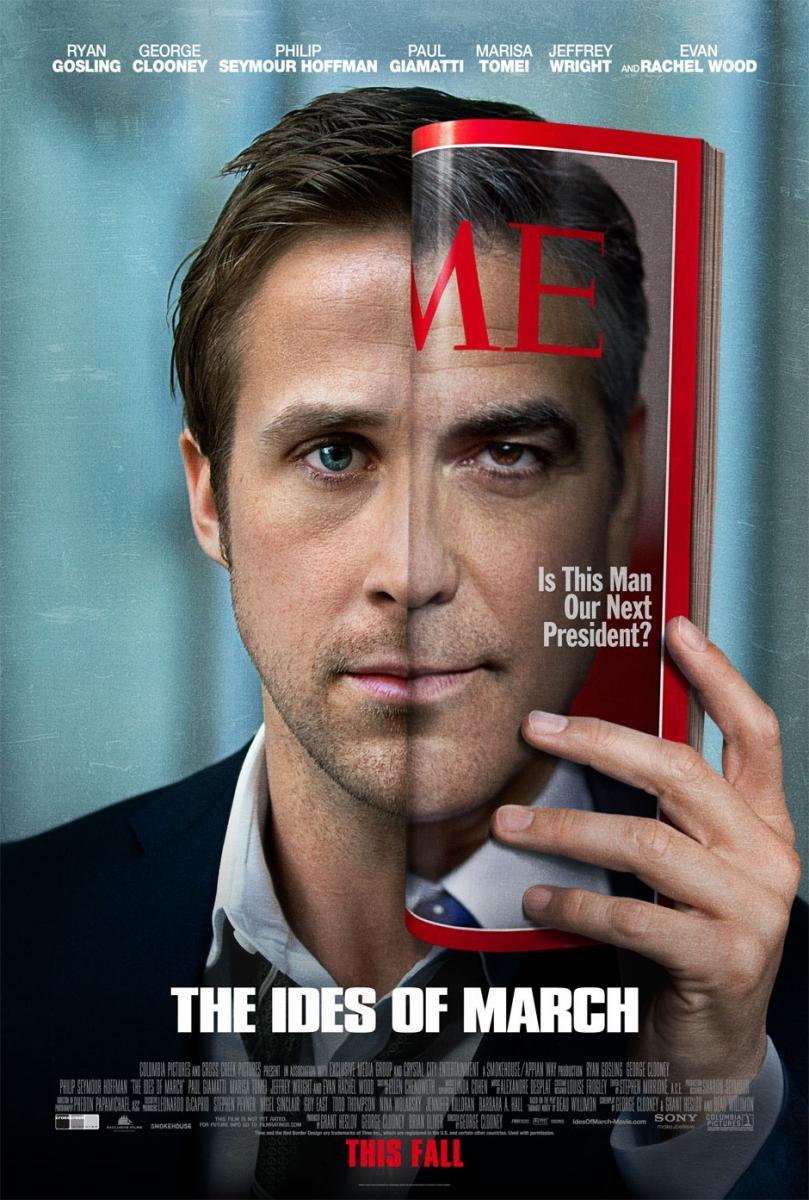 As director, screenwriter and actor, Clooney manages to denote his narrative maturity with a political thriller that moves away from Manichaeism to assimilate to the old-fashioned way of a more classic and critical Hollywood in terms of its more "investigative" and confrontational facet. Although it falls into certain ceremonial excesses in terms of dialogue and exploration of the political system (it can become so pretentiously realistic that it distances itself from human empathy), it is clear that Clooney focuses the attributes of his film on the acting register thanks to the ensemble of a cast that indeed seem more politicians than dramatic artists. It is not his best exercise as a director, but one that borders on technical and acting perfection.
Bonus – Fantastic Mr. Fox (Anderson, 2009)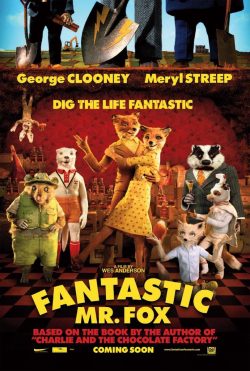 A jewel that is far from the standards of the genre and from being considered as something merely animated, largely thanks to the superb casting and voice work that have the desired and immediate effect in the humanization of these complex and adorable characters; This extraordinary film invites the secrecy of an auteur cinema that aims to see beyond the superfluous how a Zorro puts his family and close friends in danger due to his pride as a chicken thief: it is an emotional and intimate introspection where the director communicates that the individual cannot change, he does not want to, it goes against his values, nature and most intimate joys. It's hard to imagine Mr. Fox without the magnificent work and cynical voice of George Clooney.
5 – Syrian (Gaghan, 2005)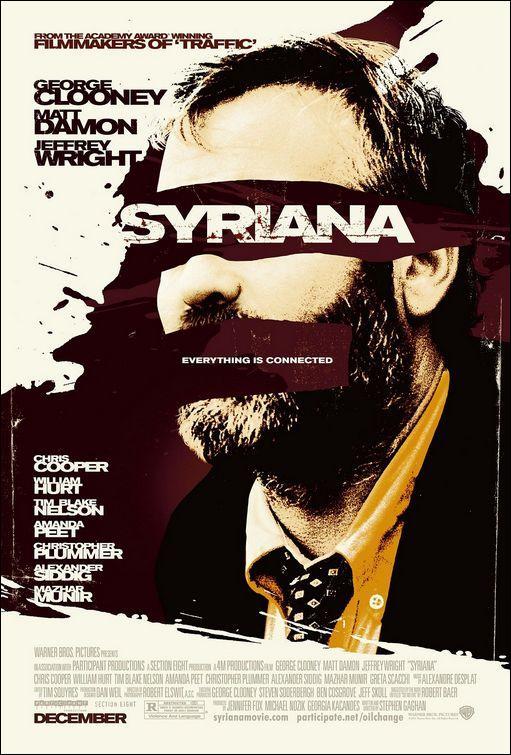 Still with doubts about his acting talent, the consummation of it would come with the Oscar (and several international awards) thanks to his great supporting performance in another neorealist exercise on politics and espionage, based on real events about oil conspiracies. in the middle east and infiltrated US agencies. The drama is stimulating despite the fact that there are moments when the director doesn't care about the audience, but goes straight ahead with his story without noticing the structures or human connections; It is there that despite being the common thread of the film, both Clooney's character and performance shine thanks to this "human" detachment, which is the essence of his cold but still richly complex CIA agent.
4 – Michael Clayton (Gilroy, 2007)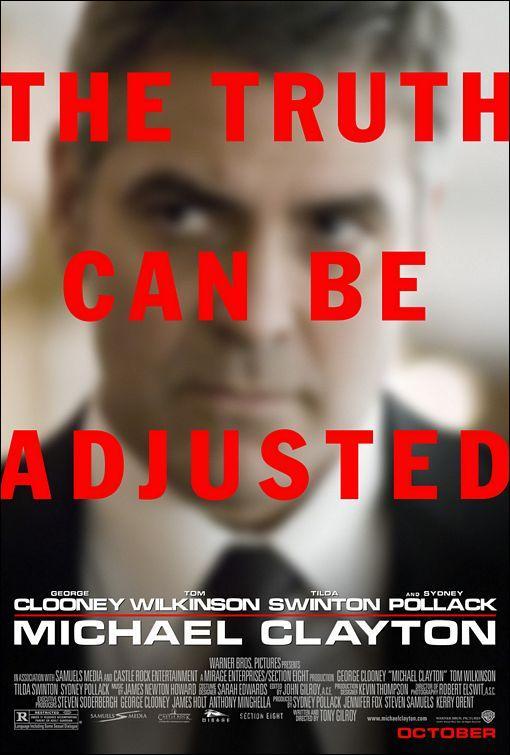 As a tanner for this type of political thriller or in this business case, Michael Clayton was one of those films that in his time gave a glimpse as surprising as it was cynical about the handling of certain law firms to the loose ends of their most important clients. George Clooney is exceptional (even if you ask me better than in Syriana) in a kind of "dramatic maturation" with respect to his role in the "Ocean's" saga, being the operator and solver of these flaws or dirty laundry . He has a moral, he has rawness, he even has unashamed cynicism, and it all comes together and works thanks to Gilroy's pacing and Clooney's performance.
3 – O Brother, where art thou? (Coens, 2000)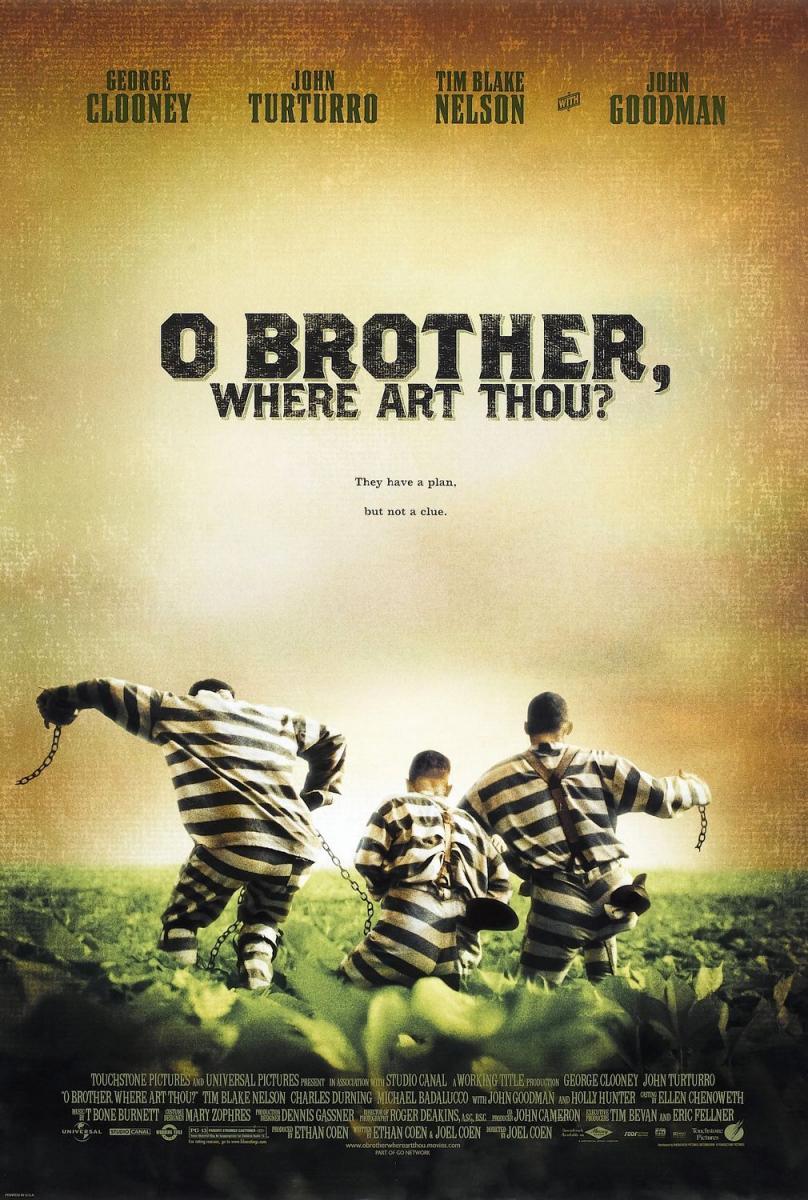 The Coens print a singular and unclassifiable grace to the most American adaptation that may exist on the Odyssey; a road movie that takes the most common cultural, artistic and social elements of the great depression to hilariously develop a metaphor about the absurd American modus vivendi focused on violence, racism and the criminal system. Of course, the one who mainly stands out in his Homer, a versatile George Clooney who not only learned to act under the command of the Coen brothers, but who consistently took his style and tone as a director from them in several of his subsequent films (see for very enjoyable times Suburbicon for further reference).
2 – Good Night and Good Luck (Clooney, 2005)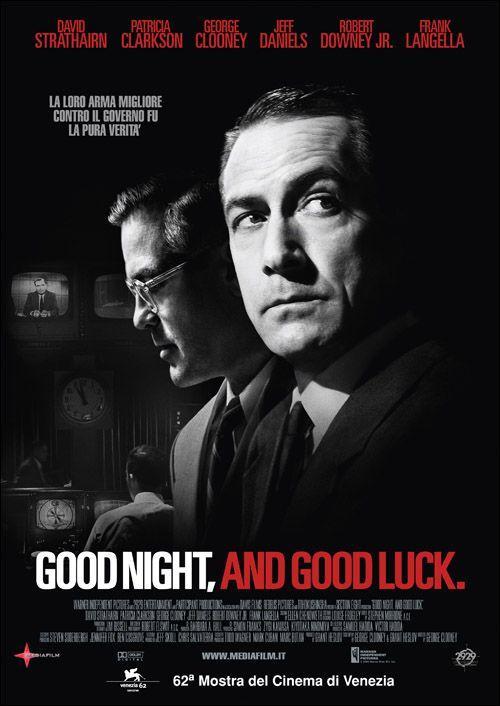 Everyone should take homework this weekend to reassess this unjustifiably forgotten tape, and it is that Clooney not only came out with the stitch of carrying out one of the best films about the journalistic tension of the media, its advertisers and politics, but also with skill and technical elegance, he provided with his claustrophobic black and white a fabulous introspection towards his characters in less than 90 minutes of development. The managerial surprise of the new millennium! If they ask me. The performances and photography are so precise that the viewer can miss a staging that is more theatrical than filmic, since Clooney also does not forget to fill a story with emotion that in someone else's hands would have put you to sleep within 10 minutes.
1 – The Descendants (Payne, 2011)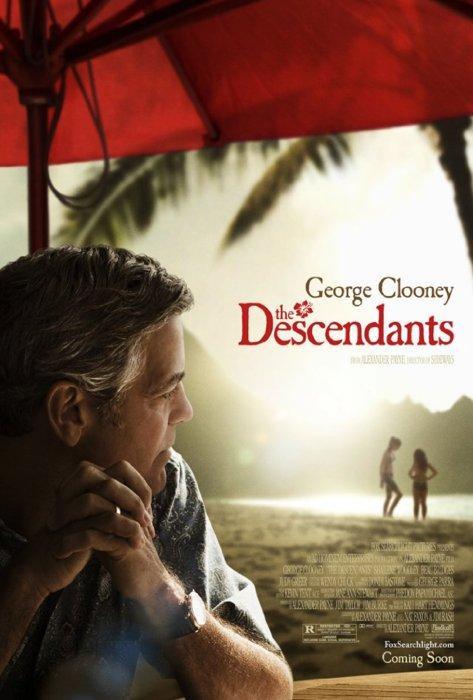 The Descendents is a fresh, agile, funny and moving film that gives movie buffs the opportunity to appreciate George Clooney in all his facet as an actor. Perhaps the greatest success of the director is to make the viewer feel like they are participating in the King's misfortune and journey to learn the truth and to resolve their existential conflicts. Clooney, turned into the Hollywood celebrity of the moment, delivers the best role of his career under the combination of his two registers: dramatic and comic under a very well written and directed character with whom the viewer immediately connects regardless of social status in which he himself develops. Another excellent film a bit unfairly relegated by time.