How the metaverse works: adventure in virtual reality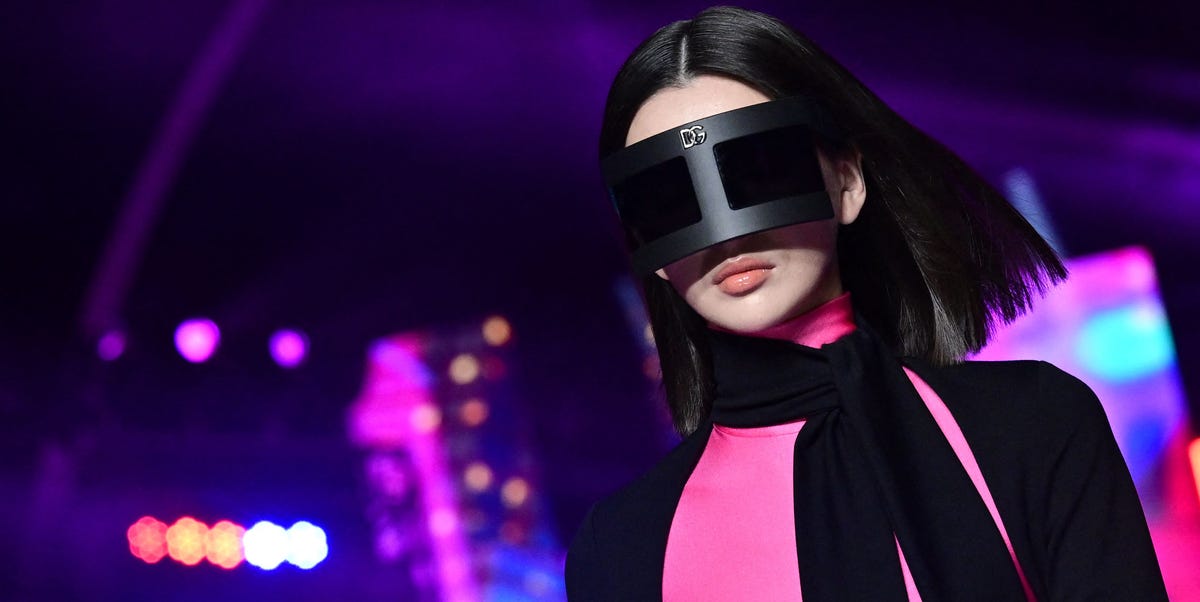 The first thing I think when I wear Facebook glasses – or as the experts say: the viewer Oculus Quest 2 by Meta – and I turn on the world inside the LCD screen contained therein is: UAU (all caps). This room no longer has walls. The second thing I think, after the five minutes it takes to learn how to use your hands – or as the experts say: the Oculus Touch controllers included in the box – is: kill how uncomfortable it is. The viewer weighs, the strap to keep it secured to the head moves constantly, and keeping it under the glasses is torture. The short version of mine reportage from the Metaverse it could end here: it's all very nice, as long as you can pretend you don't have a body.
But I'm intrepid, anyone who knows me knows. So I associate my Facebook profile with the goggles – of the 411 friends I have there, here I find only two, one being Cristina who graciously lent me the fact on purpose: perhaps it is no coincidence that Meta has lost almost three billion dollars in the first quarter of 2022 – and I'm going to create my avatar. Among the unnecessarily crowded variety of options, there is no gentle haircut. Nor a decent combination of clothes. Nor presentable brows. Therefore I will go around the new world like Elio but in canary yellow trouser suit and fluffy parallelepipedal hairstyle: this is what happens when to shape the parallel reality is the aesthetic sense of Mark Zuckerberg.
From a commercial point of view, the most lively platforms in the Metaverse are Decentraland – which however is not available on Oculus – and The Sandbox, to enter in which you need to connect a crypto-currency wallet to your profile and I forbid myself to handle. money I don't understand. It is probably a shame, because it is there that Alessandro Michele opened the Gucci Vault: a vintage boutique, a laboratory of talents, a crossroads of "impossible" conversations between objects of different origins, authors and eras ". But just as probably the shops are not the reason why a normal person decides to invest hundreds of euros to become the protagonist of a dystopian film.
I start by venturing into public places, virtual squares: spaces made in the shape of a spaceship or – much more exotic – rooftop overlooking the Pacific. Everything is always very nice – we said: UAU – but socializing is almost impossible. Even overcoming the obstacle of Cubist hair, the problem is the audio. Everyone carries all the noises of his home with him: chatting as if at an aperitif at sunset, while the noises of vacuum cleaners, dogs and pans from domestic realities beyond the viewers leap in the background, requires a suspension of disbelief for which it does not exist. equipment. Most users, in any case, ignore me casually, and disappear beyond a door reserved for paid entrances. A perfect replica of reality.
Vaguely nervous I go back to the command console, and try to distract myself with a game. In the store everything costs a lot, to be stuff that disappears when you take off the goggles, but the owner Cristina of the device has also graciously made her library available to me, and to start I click on a colored icon with Beat Saber written on it. (If you prefer, you can use your hands instead of controllers to perform simple actions, just like in the movies, and it's an almost poetic feeling. Too bad they work worse). I find myself suspended in the dark, immersed in the tunz-tunz of tamarra music, facing an invasion of luminous cubes from deep space armed only with two lightsabers: one red and one blue. After a few warm-up sessions – you need large and precise gestures, you need to get into the rhythm, you need a glance and speed of execution – I become formidable. For half an hour I wriggle in the middle of the room feeling like a Jedi knight: I haven't had this fun in decades. Then I slam the phalanx of my left index finger very hard against the corner of the bookcase. I take off the goggles: my blood comes out.
My daughters treat me like a fool, so I let them try. QuellaPiccola wants to watch the immersive Frozen short film, and spends the next eight minutes with her mouth wide open and her nails firmly embedded in the palm of my hand. When I propose a documentary about whales for her school research – "It's just like being there!" She – she runs off her screaming. QuellaDiMezzo chooses an app called Fit, and ensures a new workout – for free! – per day. This time I define the play area – that is, the space within which one can move without bumping into concrete edges – with maternal care. She finishes her training unscathed, net of the unmistakably pubertal stench of sweat, and asks me with wide eyes: "Shall we buy them too?". Imagine. The Big One first she does a Google search, then she tells me that she wants to try Resident Evil. These are zombies to be killed dead, with the gun hooked to the left side: to save the game you have to use an old typewriter using only two fingers (even if you are an expert typist, to empathize more with the crude executioner). I make a video of her, while she squirms in the living room, insulting the undead, and then I send it to her grandparents: she hasn't spoken to me for three days.
The secret is to dare the unthinkable. I took a tour of the International Space Station, floating like Samantha Cristoforetti without moving from the sofa (but how nauseating). I flew to glide over (very realistic) canyons full of dinosaurs. I attended an Ariana Grande concert who looked like magical hair Barbie and I realized that no: the Metaverse cannot be an alternative. It is an addition. And it is all the more engaging the less it resembles our experience of the world. I switch off and a certain fake ache remains on me: like when you get off a boat, and the mainland rocks a bit for a few minutes.
This content is created and maintained by a third party, and imported onto this page to help users provide their email addresses. You may be able to find more information about this and similar content at piano.io