Premiere Thursday: Argentine, Polish cinema, a murderer with Alzheimer's and Nicolas Cage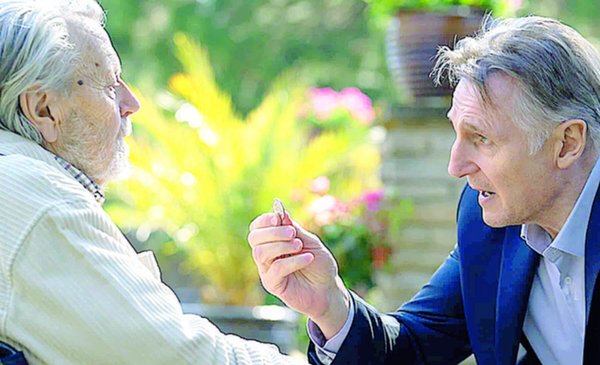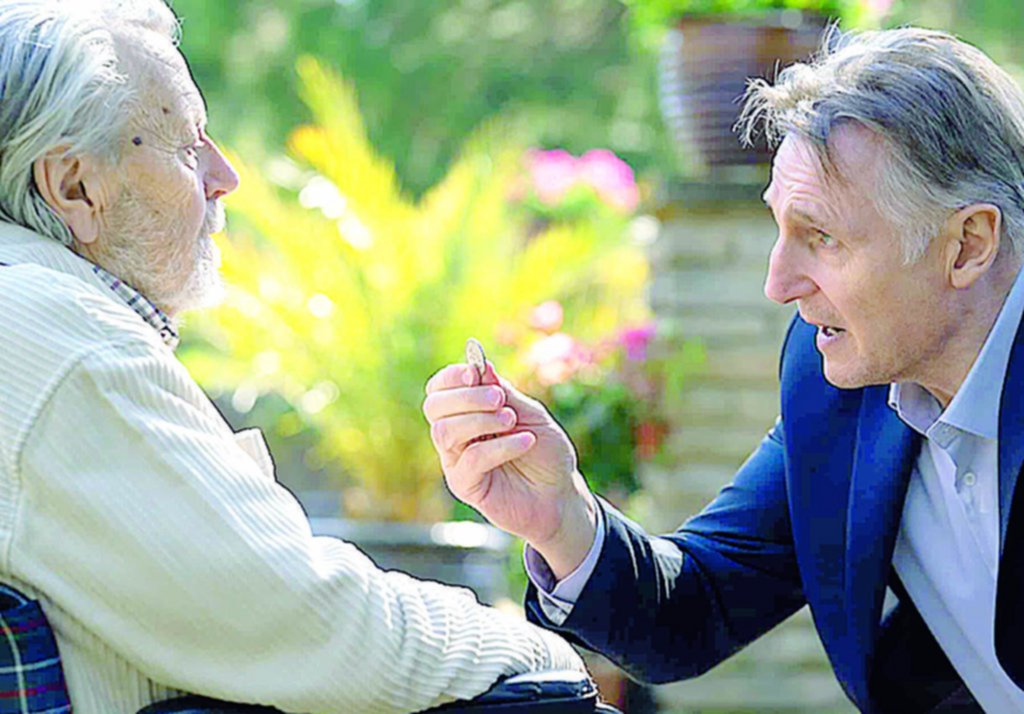 Four premieres for all tastes and audiences renew the local film billboard from today. A national history, marked by violence and redemption, opens the list of novelties that continues with a Polish film set in the beautiful Italian Tuscany. There is also a thriller in which a relentless hitman begins to have memory problems and, finally, an absurd comedy in which the iconic Nicolas Cage laughs a little at his life and work. We review one by one the titles that arrive today.
"FRANKLIN"
"Franklin. Story of a ticket" is the directorial debut of Lucas Vivo García Lagos. For his feature debut, he rewrote and adapted an original script by the Slavich brothers ("Epitafios & Sr Ávila"). A harsh story, where humanity is tamed by the urge for power and money. In the midst of so much darkness, a love story struggles to break its vicious circle in search of a second chance away from violence.
Germán Palacios and Sofía Gala Castiglione star in this story that also includes the performances of Daniel Aráoz, Joaquín Ferreira, Christian Salguero, Luis Ziembrowsky, Isabel Macedo and Luis Brandoni.
Shot in emblematic Buenos Aires locations such as the port and the neighborhood of La Boca, the film creates a raw atmosphere in which all the characters live and move in a particular underworld.
It is a film of links, framed in a context of violence and redemption. The film offers a classic film noir approach, inspired by the early works of Martin Scorsese and Quentin Tarantino, but brought to this time and place.
"Franklin. Story of a ticket" follows in the footsteps of Correa, a former boxer, and Rosa, a prostitute. Both will try to escape from the criminal organization to which they belong, led by Bernal, a mobster involved in drug trafficking and clandestine gambling.
Unscrupulous boxing promoters, crooked cops, drug dealers and incompetent thieves will fight for survival with their destinies tied together by a blood-stained $100 bill.
That bill is all Correa needs to rebuild his life: 100 dollars to play the lottery. Everything -everything- at 48: the dead man who speaks.
"KILLER WITHOUT MEMORY"
North American remake of the Belgian film "Memoirs of a Murderer", in this story Liam Neeson plays a hitman who discovers that he has become the prey, after he refused to complete a previous job, requested by a dangerous organization. criminal.
But the film, which could be one more hitman, brings a twist, seeing the protagonist violated by a health problem.
As could be seen in the previews of the tape, Alex Lewis (Neeson) is very active in pursuing one of his targets, however, his sharpness, which had made him a "relentless" in the field, puts him in danger. for an unforgivable oversight for his clients: he left the evidence of his murder thus exposing his identity. That forgetfulness, of course, is the symptom of a diagnosis: Alzheimer's.
The film is directed by Martin Campbell ("Casino royale") and has a script by Dario Scardapane ("The Punisher" on Netflix). The cast also includes Guy Pearce, Monica Bellucci, Taj Atwal, Ray Fearon, and Harold Torres.
"DOLCE FINE GIORNATA"
From Poland comes the third novelty: "Dolce fine giornata". In this story, Nobel Prize winner Marie Linde, a free-spirited Polish-Jewish woman who lives with her family in Tuscany, has a secret affair with a young Egyptian who owns a nearby beach hotel. When a horrific event shakes the foundations of their lives, Marie sets out to resist the hysteria that has erupted around her. Determined to change things, and taking advantage of the fact that she receives a local award, she Marie delivers a speech that creates authentic chaos on a personal and social level for which she was not prepared. Directed by Jacek Borcuch.
"Dolce fine giornata"
"THE WEIGHT OF TALENT"
Tom Gormican directs this absurd comedy in which Nicolas Cage plays himself. In the film, the actor is desperate to land a role in a Tarantino movie. In addition to that, he maintains a very tense relationship with his teenage daughter and is up to his neck which forces him to appear at the birthday party of a Mexican billionaire who is a fan of the actor's work in his previous films, with the intention of showing him a script he's been working on. As he bonds with the man, the CIA informs him that the billionaire is actually a drug cartel kingpin who has kidnapped the daughter of a Mexican presidential candidate. After this, he is recruited by the United States government to obtain information. They are part of the cast Pedro Pascal, Tiffany Haddish, Neil Patrick Harris, Sharon Horgan and Jacob Scipio.