Harry Styles, Camila Cabello & Ed Sheeran, Chanel and Jaymes Young are emerging as favorites for No. 1 | From 40 to 1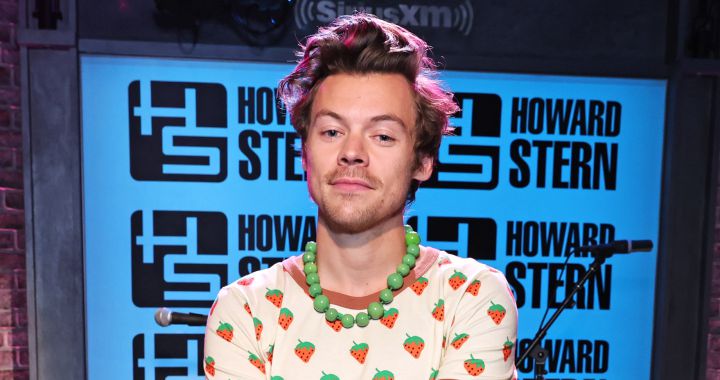 After the forced absence last Saturday due to his work as a commentator at Eurovision —partial absence, in any case, because what a great moment we lived when Óscar Martínez connected live with him—, Tony Aguilar returns this weekend to the studio of #Del40al1CocaCola willing to present the new list of LOS40 and make us spend a morning of good music and better radio. The answer to the question: "what will be the most important success of the country today? There is only one way to know…", it will arrive at two in the afternoon (one in the Canary Islands), and then we will know if Camila Cabello and Ed Sheeran, current leaders, repeat at the top (it would be their third week) or if habemus new number one.
Among the favorites we must highlight Glass Animals, who have already crowned the list twice and are now at #2 with Heatwaves; but if there is someone with many possibilities it is Harry Styles, who It only took five weeks to settle at #3 with the precious As it was. Rosalía and The Weeknd (#4), Imagine Dragons with IADB (#5) and Ana Mena (#6) have already been number one but remain in the hot zone of the chart. By proxy, I might as well be number one Jaymes Young with infinity (another meteoric rise: in just three weeks it is at #7) and, why not, the most talked about woman the great Chanel, which today appears at #9 with that theme that is already a classic: SloMo.
Many eyes are also on Ava Max, a candidate with Maybe you're the problem. Amanda's comeback couldn't be more overwhelming: an eighties electronic song with a touch of rock that could become one more hit to add to the five by the American that have been number one on the list. The HT #MyVote40AvaMax on Twitter will give you the push you need.
The VIP vote this week will be performed by Leo Rizzi, the young singer and songwriter from Ibiza (although he grew up in Uruguay) who has just released the wonderful single poppies. Without a doubt, Tony won't miss the opportunity to ask him about this release, his next plans and his favorite song on the list.
For voting on the air (toll free: 900 35 40 40) we will give away Mattel's Baby Yoda plush; A must have for Star Wars fans! (This month, because of May the 4th Be With You, we will dedicate it to the magnificent saga.) New candidates, The time Machine, current musical news and much more will complete the four-hour program that, as always, will fly by. To Saturday!