Fortnite: get free items with Discord Italy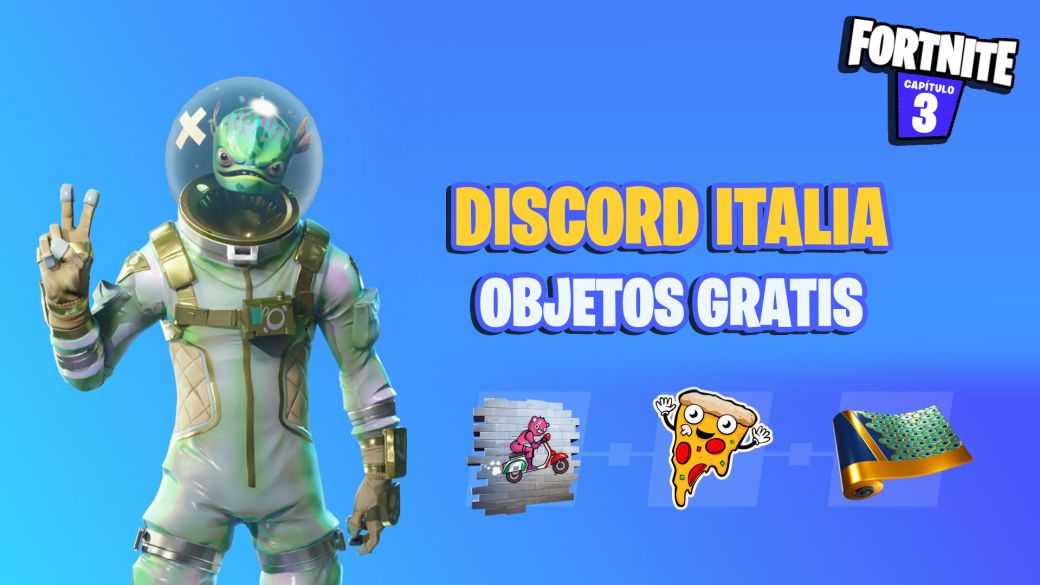 From May 18 to 24, 2022, on the official server of Discord in Italy from Fortnite there is an active promotion that allows us get free items in the game. Below we tell you all the details about this little promo of Season 2 of Fortnite Chapter 3, including how to get free items:
Fortnite: how to get free items with the Discord Italy promotion
For get the free Fortnite items with the Discord Italy promotionwe must follow the following steps:
We enter the official Fortnite server in Italy. We have to have an account on Discord.
In the channel discord quest, press "Start" in the Quest Bot message.
we will get a private message from Quest Bot in which it will ask us to Let's link our Epic Games account to Discord by signing in to the Epic Games/Fortnite account.
we will get a private message from Quest Bot in which we can see what missions we must complete. We have a selectable menu of actions; to see what mission we have to complete, we use the "incarico attuale" option. To see what reward there is for the specific mission, we use the "reward" option.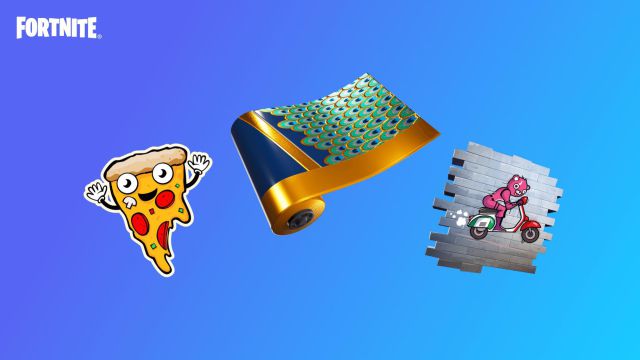 Please note that it is possible that the bot does not respond to the avalanche of requests and users that have joined the Discord server. In the messages with images generated by the bot, it is warned that the progress of the mission can take up to twelve hours to synchronize from when we do the task in the game. Every time we get a reward, it should appear in our Fortnite account the next time we log in.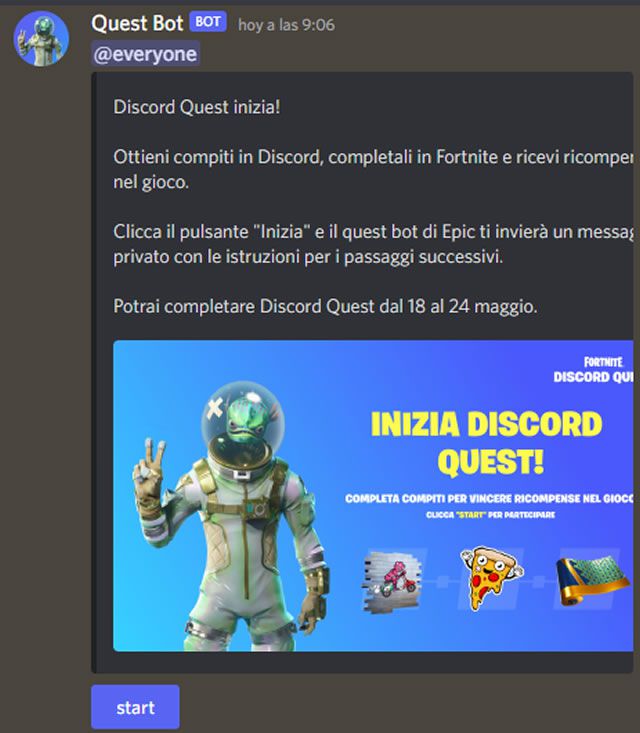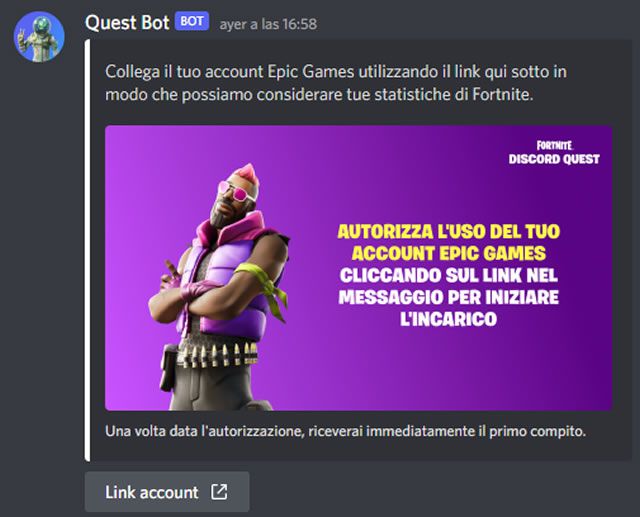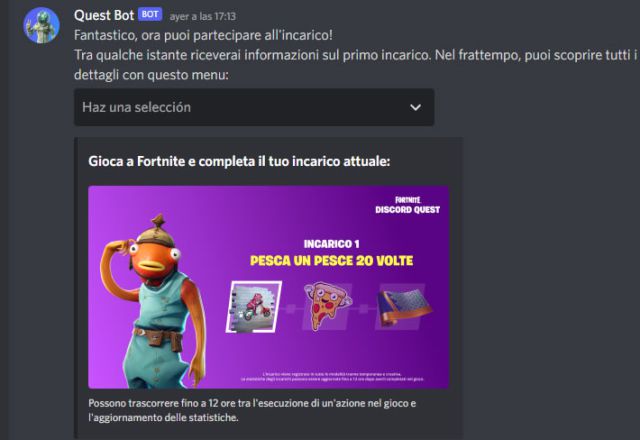 Mission 1: catch 20 fish
The first mission is very simple. We must catch a total of 20 fish. To do this, we pick up a fishing rod, professional fishing rod or harpoon weapon (they appear randomly on the ground or in fishing barrels), and use these items in the water or at fishing points (circles of swimming fish). When we have caught twenty fish in total, we return to Discord to select bot options that allow us to advance to the next assignment.
Reward: graffiti ????
Author's note: this guide is under construction and will be updated as we verify that the missions can be carried out without problems.
In our complete guide to Fortnite Battle Royale we give you all the keys to Season 2 of Chapter 3, including how to quickly level up so you can complete the Battle Pass.
Sources: Discord/Official Fortnite Italy, Fortnite Battle Royale, own elaboration