Hiring Cuban specialists is turning your back on Mexican doctors: director of the Faculty of Medicine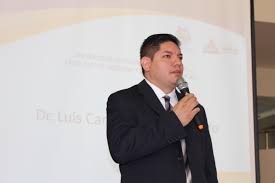 The director of the Faculty of Medicine and Biomedical Sciences, Luis Carlos Hinojos Gallardo, considered that hiring 500 Cuban doctors, as announced by President Andrés Manuel López Obrador, is turning his back on Mexican doctors who are recognized for their quality in the medical field. international.
The doctor explained that the doctors who were hired during the critical stage of the pandemic, who were on the front line of battle and who were called Heroes of Health for taking risks when caring for patients, were liquidated last month.
Regarding the quality of Mexican doctors, he pointed out that there are 140 medical schools in the country, of which 110 are affiliated with the Mexican Association of Faculties and Schools of Medicine and their academic programs are certified by the Mexican Council for the Accreditation of AC Medical Education (Comaem), which is the body of the Council for the Accreditation of Higher Education AC (Copaes) that certifies medical schools or medical training programs.
He added that the recognition enjoyed by Faculties and Schools of Medicine is reflected in the fact that several countries send their students to Mexico for training, both at the undergraduate level, that is, for the training of general practitioners, and at the postgraduate level, which are medical specialties.


And therefore, he said, graduates of the specialties easily access international postgraduate courses or work in other countries.
Regarding what the President pointed out that the country does not have these professionals, he pointed out that there is a large number of unemployed doctors,
He explained that although it is said that doctors do not want to work in areas considered to be at risk, where they are even kidnapped by criminal groups to treat the wounded, the problem lies with the Federation, which does not guarantee security in these places.
Hinojos Gallardo put on the table that when these programs talk about hiring foreign doctors, it is generalized and many times it is health professionals, which is different and also in the country there is a good training of graduates in Public Health, which are essential. to guide community health actions in the populations and in Mexico there are enough.