"Chanel Terrero? A Jennifer Lopez discount store". And Spain takes it out on Malgioglio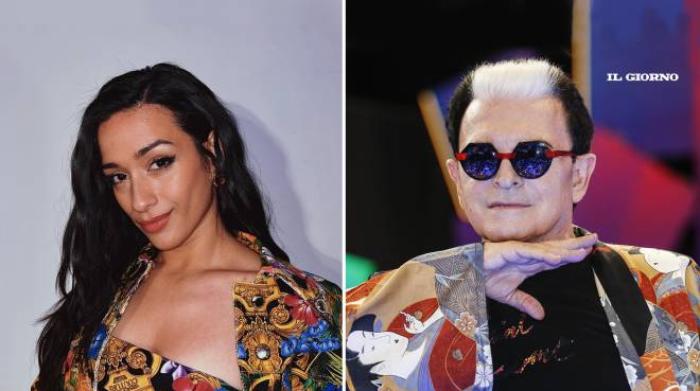 Cristiano Malgioglio versus Spain. A tasty controversy rages later a joke by the Italian author and singer, during the Rai 1 broadcast dedicated to Eurovision comments. The volcanic columnist, after having premised that Chanel Terrero, the naturalized Spanish Cuban singer and dancer who represented Madrid at the Turin event, is "beautiful and dances very well" has indulged in an irreverent comparison. "La di lei is a summer song – remarked – A European reggaeton. It's a Jennifer Lopez discount store". Colorful but basically innocent words that in Spain, however, were not taken too well. The thesis of many Iberian commentators is that, with that somewhat contemptuous judgment, Malgioglio ended up influencing the vote of the Italians," convincing them "not to speak in favor of Chanel Terrero.
Malgioglio's reply
"The Spaniards made a tragedy of it. They did not understand the irony of my comments – said Malgioglio to Adnkronos – I honestly gave judgments I believed in, always seasoned with a few jokes. I will go to Spain to make peace with Chanel: I will propose a nice duet on a song that I will write for you and I will call it Disculpame, to play down. "There remains a bit of bitterness for what seemed to the author of numerous songs, some of which with the text in Spanish," a reaction exaggerated and surprising, that does not take into account the joking atmosphere of all my comments on Eurovision's competitors, which combined technical judgments with more colorful notes on the staging and outfits of the artists ". attacks, also addressed via social networks, would have been going on for two days, or rather from the day of the Eurovision final. Hence the need to explain his joke. "I didn't think if they took it so much – explains the singer-songwriter-presenter today – I go to the discount store and find delicious things, although there are often imitations of more famous products. The sense was that: Chanel seemed to be inspired by Jennifer Lopez. That's all. Who knows what Jennifer Lopez must have thought! ".
The disappointment and the promise (failure)
"We will clarify everything with the Spaniards. They have already contacted me to go and explain the misunderstanding on Spanish TV. We will find a way to make peace – But they're not the only ones disappointed. For example, hoping for Mahmood & Blanco's victory, I had put under my clothes a costume like that of Ursula Andress in Agent 007 – License to kill to be able to keep faith with the promise that I would have paraded in a thong and bra in case of victory of the 'Italy. And nothing ". Malgioglio's disappointment" was double, because my other candidate for victory was British competitor Sam Ryder, the most beautiful and talented, and even he did not hit the target even if he finished second ".
Ukrainian success
"In competitions – continues Malgioglio – there are always the disappointed and Ukraine's victory was in the air from the start. For its symbolic value in this moment of suffering of the Ukrainian people. I myself entered the scene dressed in yellow and blue in the final … But otherwise I was sincere and balanced: I rejected many but I appreciated many. Out of 41 songs, I couldn't like them all. "Finally, to those who define him with his own irony as the moral winner of this edition, Malgioglio plays along and corrects:" I'm also the immoral winner, with all the potential boyfriends I have spoken in transmission … ", he concludes.