"The best stories are those in which the character 'dies' and rises like the Phoenix"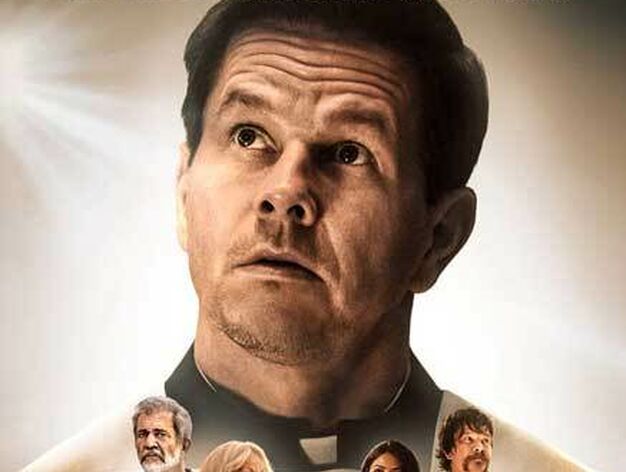 The story of an agnostic boxer whose life changes completely Based on real events of how a person discovers his vocation from weakness

This May 13, the film "El Milagro del Fr. Stu" arrives in Spanish theaters, a film based on real events. Mexican actress Teresa Ruiz plays the role of Carmen, the girl with whom the protagonist falls in love. A character, one of those we usually call secondary, but who marks the story that is narrated.
In this interview Teresa introduces us to the film, her character and tells us about the type of cinema in which "El Milagro del Fr. Stú" is framed. A story that she likes, "where the character "dies" and rises like the Phoenix from its ashes".
A film that talks about love, family, vocation, friendship, ….
Synopsis
Based on true events, The Miracle of Father Stu is an honest and exemplary drama about a lost soul who finds meaning in his life in the most unexpected places. When an injury ends his career as an amateur boxer, Stuart Long (Mark Wahlberg) moves to Los Angeles with dreams of being an actor. While fending for himself as a supermarket clerk, he meets Carmen (Teresa Ruiz), a Catholic Sunday school teacher who seems immune to his bad boy looks. Determined to win her over, the lifelong agnostic starts going to church to impress her. But after surviving a horrific motorcycle accident he begins to question if he can give his life a second chance by helping others find his way, leading him to realize that he is destined to be a Catholic priest. Despite a devastating health crisis and skepticism from Church members and his estranged parents (Mel Gibson and Jacki Weaver), Stu pursues his calling with courage and compassion, inspiring not only those closest to him, but to many others with whom he crosses the road.
Written and directed by Rosalind Ross, and stars Academy Award® Nominee Mark Wahlberg (Best Supporting Actor, The Departed, 2006) as Father Stu, opposite Academy Award® Winner Mel Gibson (Best Director, Braveheart , 1995), Academy Award® Nominee Jacki Weaver (Best Supporting Actress, The Bright Side, 2012) and Teresa Ruiz (Narcos). The film is produced by Mark Wahlberg, Stephen Levinson and Jordon Foss; and features Miky Lee, Colleen Camp, Rosalind Ross, Patrick Peach and Tony Grazia as executive producers.
Non solum sed etiam
We always tend to promote films hand in hand with the protagonists, but the truth is that they would not have a role without the presence of what we call secondary. What a paradox, but our life is the same. We are the "protas", but the life of each one of us would not be understood without each and every one of the secondary characters that have intervened: friends, study and work colleagues, people from the neighborhood, people who appear punctually and occasionally in one's life… they all add wealth to the main character, go my personal "Oscar" for all of them, and a second prize for the extras who appear in different scenes of our lives, they are also important.