Fortnite: Location of all Omnichips in Week 3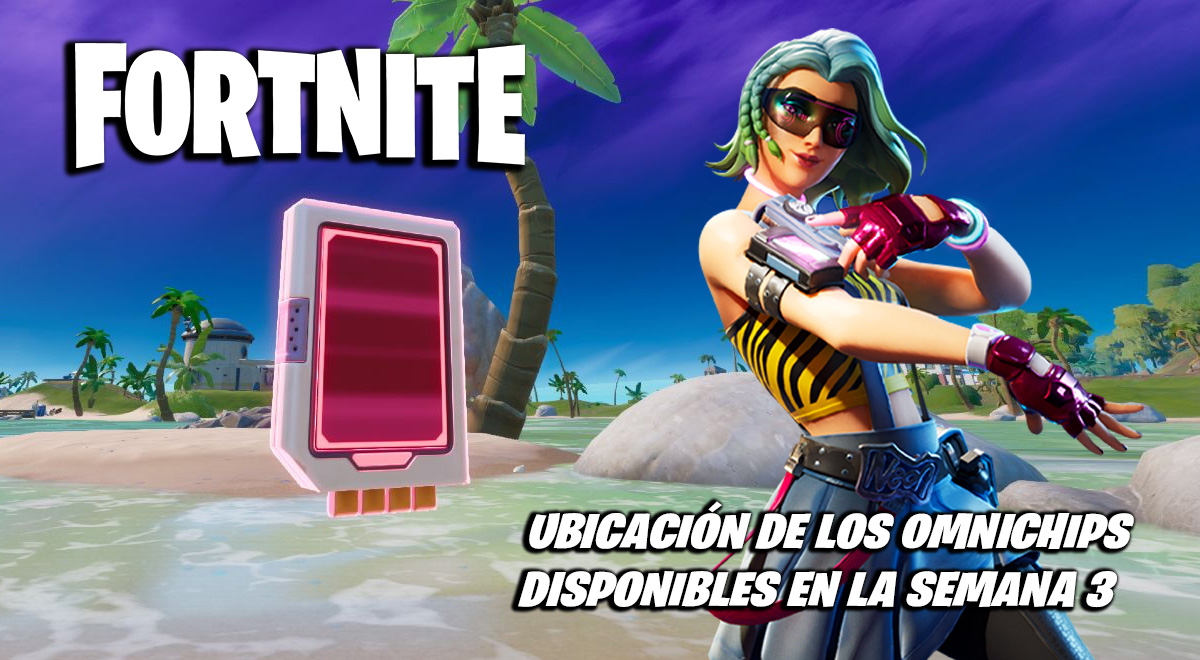 Fortnite already started "Resistance", the title in which he groups all the novelties of his current Season 2 of Episode 3. Leaving in the past the aesthetics that characterized the previous season, this time we are in the middle of the conflict between the Imagined Order and The Resistance. This time we will see where to find more omnichips that are distributed on the map is week 3.
Big changes came to the game, such as a new way of moving by sliding on slopes or even climbing on some ledges. These new movement options are replacing building, which has been disabled in some modes. In this note we will see how we can continue to accumulate Omnichips in order to personalize our Omnisword.
Location of the Omnichips in Fortnite Season 2 (week 3)
Before looking at the map, let's remember that being the first days of this mission, it is most likely that we will find other players looking for the same thing as us. Therefore, the most advisable thing is, before going to the place where the mission is, obtain loot to be competent enough in the face of any ambush of our potential enemies or in any case proceed with caution if what you are looking for is to fall first to that place. .
In the following map we will see the three places that we will have to visit. These contain 3 Omnichips each distributed within their confines, that way you can continue collecting them and gradually unlock that style of sheet that you like so much from the list.
Photo: fortnite.gg
The places you will have to visit are the following:
Sweet Camp.
The Sanctuary.
Synapse station.
The following PerfectScore video will help you to know exactly the points you will have to visit this week to collect the Omnichips.
Although the points are a considerable distance apart, it is not necessary to collect all 9 Omnichips in a single match. You can come back in the next one and take the ones you have pending. Good luck.