Brock Lesnar took a big step after Roman Reigns was injured at WWE WrestleMania 38, set a big example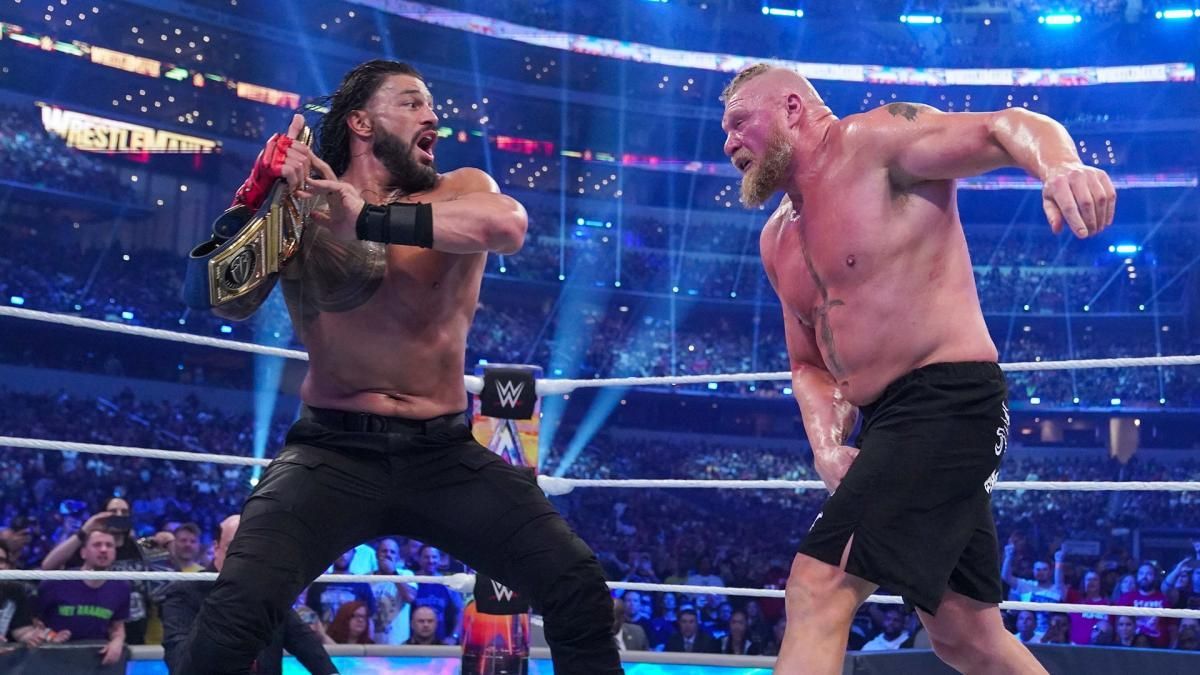 On the second day of WWE WrestleMania 38, in the main event, there was a bang title vs title match between Roman Reigns and Brock Lesnar. Roman Reigns won this match and he now became the new Undisputed Universal Champion. Roman Reigns also got an injury during the match. Many people were not happy with the finish of this match. The match was over about 12 minutes after Reigns suffered an injury.
Roman Reigns wins historic victory at WWE WrestleMania 38
Actually Lesnar applied Kimura Lock to Roman Reigns. Because of this, there was swelling in the arm of Roman Reigns. There was definitely a problem with Roman Reigns' muscles. It was also visible from the face of Roman Reigns. This thing was seen later through Twitter. Now another story is emerging. After the end of the match, Brock Lesnar also checked the condition of Roman Reigns.
Twitter user @speareigns took notice of this. If you watch this clip, you will know that Lesnar asked Roman Reigns something and Reigns answered it.
By the way, this was not the first time that a heart touching thing was seen in the ring between two wrestlers. This time a special thing was seen between Lesnar and Roman Reigns. This shows that wrestlers take care of each other in the ring.
It remains to be seen what WWE plans next for Roman Reigns and Lesnar. It looks like Lesnar will rest for a few days now. Roman Reigns appeared in this week's episode of Red Brand. Roman Reigns said he will explain his next move on this week's episode of Blue Brand. Some reports say that Roman Reigns' rivalry will now start with McIntyre. If this happens then the fans will have a lot of fun. Many things will become clear in this week's episode of Blue Brand.
---