Saisha Shinde Come Back In Lock Up After Apologizing To Kangana Ranaut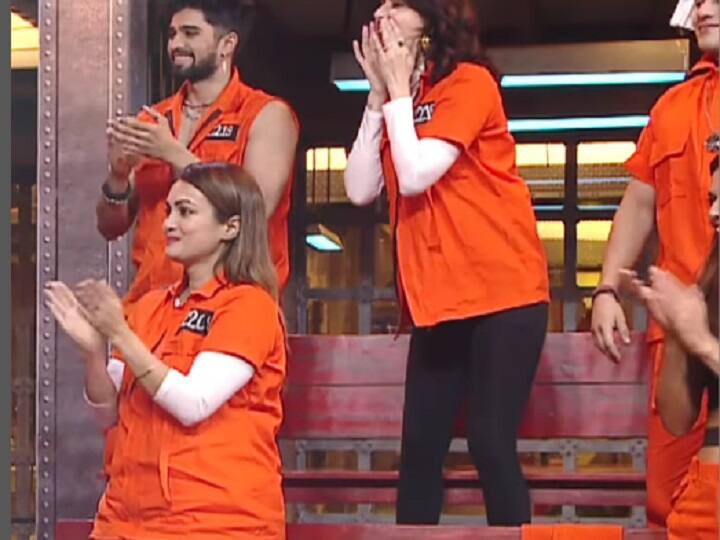 Amidst the turmoil in Kangana Ranaut's 'Lock Up', a contestant has made a comeback in the show. That contestant was shown the way out after screwing up the host of the show, Kangana, although now the contestant has again made a grand entry in 'Lock Up', and that contestant is Saisha Shinde. Alt Balaji has released a promo of today's episode on its Instagram in which Kangana gives a tape recorder to Anjali and asks her to play it and narrate it to everyone. Anjali plays him when Saisha's dance in a red suit enters. How happy Sayyasha is with her comeback is visible on her face, but along with her the rest of the contestants also get emotional after seeing her., View promo.


Recently, a few days after the quarrel with Kangana and exiting the show, Sayesha recently wrote a long post on her Instagram in which she apologized to Kangana. Saisha had also pleaded that she be taken back in the show so that she can show her true potential.


Actually it happened like this, during the weekend episode, Kangana Ranaut raised Karanvir and Saisha Shinde in the circle of questions and lashed out at Saisha for her behavior in jail and for abusing her talk and talk. In such a situation, Sayesha, who was listening to Kangana's words, also broke down and while keeping her point, she said that 'there is a way to keep everything and your way is not right. If you want me to apologize to you, then I will not be able to do that at all. Because I think I am not wrong. If you say that there are many contestants, then I think that the hosts are also many.' Kangana Ranaut loses her cool after hearing Saisha Shinde's words and starts shouting loudly. Angry, Kangana tells Sayyeshaa that 'there are fifty people who want to come here, if you want, you can leave the show'. In response to this, Sayesha once again retaliates and tells Kangana that 'You take those people here.' After this, in Tu-Tu Main-Main, Kangana makes Sayyasha the show Get Lost.


Varun Sood and Divya Aggarwal were spotted together after the breakup, were seen protecting their ex