Advances in Medicine will be disseminated in Congress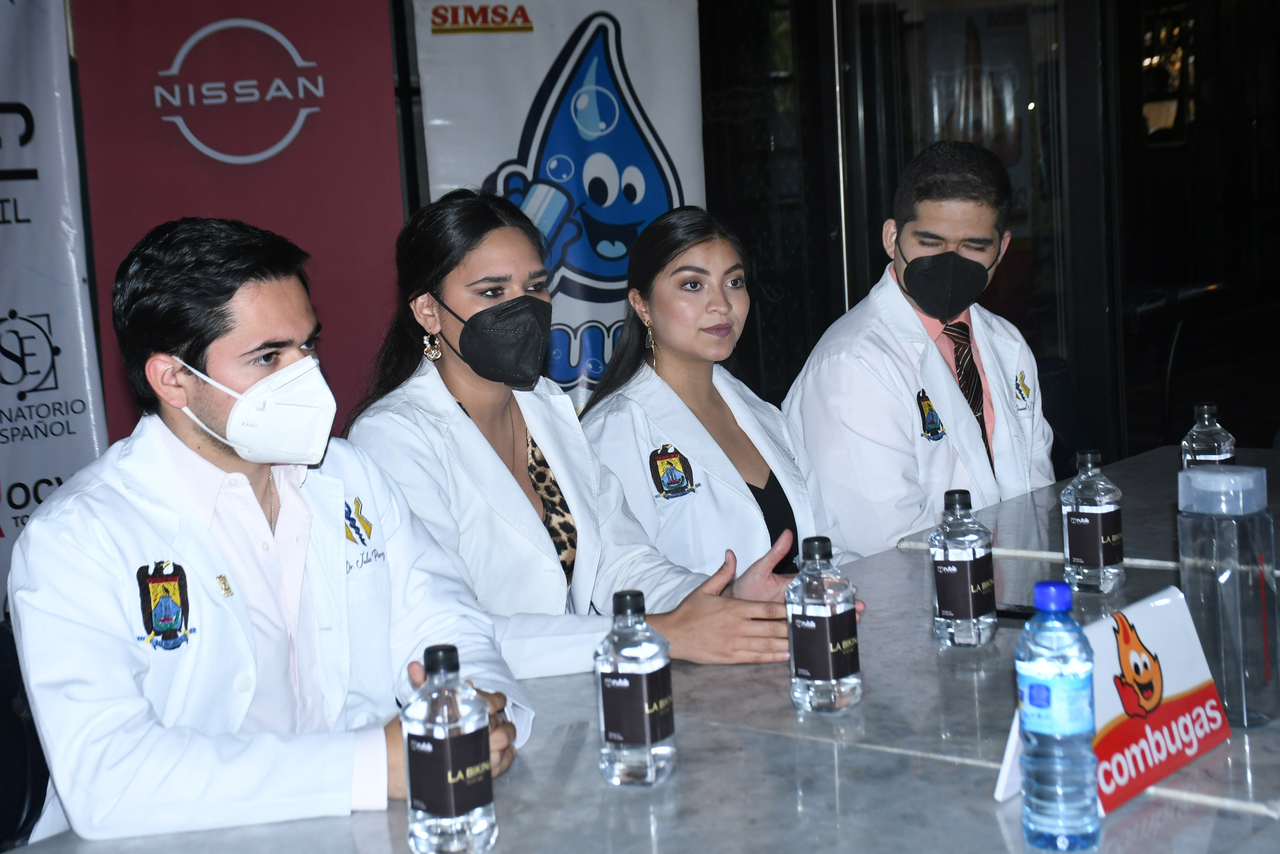 UAdeC students are ready for the International Congress of Medicine in Torreón.
More than 700 people are expected to participate in person and online in the XXII International Congress of Medicine: Medical Innovation, which will be held from March 30 to April 2 at the "Braulio Fernández Aguirre" Cultural Center, of Ciudad Universitaria de the UAdeC of Torreón.
The objective of the event is to disseminate to the community the advances in science and technology, related to continuing medical education and the care and treatment of health problems that afflict the population.
Julio Pérez, an eighth-semester student at the Torreón Unit Faculty of Medicine, said that they are ready and very excited because a large number of registrations were achieved despite the COVID-19 pandemic. He mentioned that registration is still open with very affordable costs, although only online.
The Congress will address issues of Surgery (gender affirmation), genetics (tissue engineering), traumatology (3D printed splints) and technology (aerospace medicine).
There will be national and international speakers and workshops related to 3D modeling, gasometry, Learn to do PCR, advanced EKG and arrhythmias, fluid and electrolyte management in pediatric patients and sutures, etc.
Pérez said that this year the number of workshops increased from 8 to more than 20, in addition to the fact that the invitation was extended to faculties of the UAdeC of the Saltillo and Piedras Negras campuses, as well as Schools of Medicine of other universities in the lagoon region. .
The above was announced yesterday by the students of the Faculty of Medicine and educational authorities, including the director Salvador Chavarría. More information can be found on the Facebook page: XXII International Congress of Medicine as well as on the phones: 871-235-9179, 871-120-9633, 871-274-7907 and 961-245-2767.