Controversial Roblox: the proliferation of sexual allusions is alarming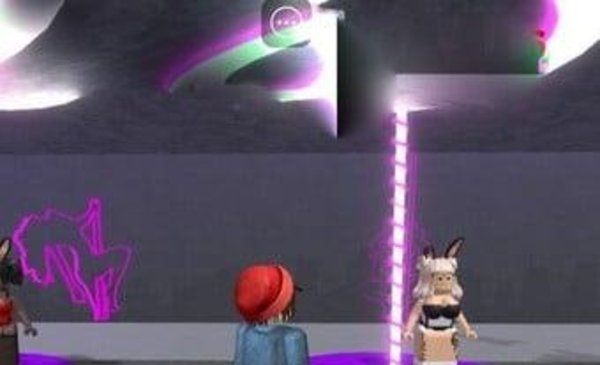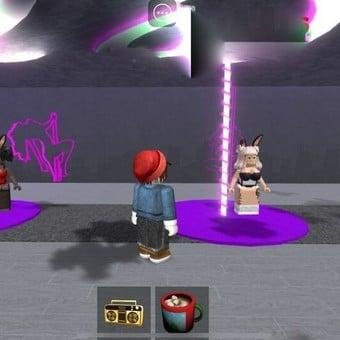 More than 200 million active players around the world made Roblox one of the most popular video games among kids, especially after the pandemic. It is a metaverse where friends can meet, hang out, share experiences, chat. But in recent times, success has been compounded by concern, especially that of many parents, since the game has problems with moderation and has become populated with strippers, sex parties and fetishism hanging around its margins.
That concern of parents is more understandable if one takes into account that more than half of the video game users are under 13 years old.
The game, which became a fun outlet during the pandemic to keep kids busy and connected with their friends, has some dark corners though.
For example, in some games, the avatars of the players simulate sex, have obscene conversations and "go out" with other avatars.
Many of these things may not be new, but the game's tremendous growth has drawn attention to what's happening at its margins and the company's responsibility to protect its audience.
Remy Malan, Roblox's Vice President of Trust and Safety and its Chief Privacy Officer had addressed the issue last year: "Roblox is now working on developing content ratings for games and ways to make parental controls easier to manage." find and use.
The problem exceeds even this platform and is observed in the metaverses in general: at the beginning of the month, a woman reported that her avatar was raped in a virtual ecosystem.
Keep in mind that Roblox is actually many games in one. In it, users can make their own creations and upload them to share different places, rooms and forms of interaction.
The free video game allows those who play it to design and create their own games that anyone can play. This means that there are more than 40 million to choose from: from adopting a virtual pet or living in a fantasy castle, to multiplayer shooting challenges or obstacle courses.
What is worrying now is that the game created by David Baszucki, the company's CEO, is rated for children 7 years and older, but in it you can find games with rooms where avatars can take off their clothes and simulate sex while others they watch strip parties and even sadomasochism scenes.
Although this was always known, it was not so massive until a BBC investigation, in the middle of the month, set off the alarms.
Parents can protect their children by using restrictive settings
Among the scenes revealed by the investigation were the following: "A naked man, wearing only a dog collar and leash, is led across the floor by a woman dressed in bondage. Two strippers dance next to a pole. A group has gathered around a couple who are openly having sex, occasionally watching and commenting. A man wears a Nazi uniform." And the investigation concluded: "This is not happening in the real world, but on a children's gaming platform."
Known on the platform as "condos," Roblox sex games are user-generated spaces where people can talk about sex and where their avatars can have virtual sex. And they don't follow the Roblox rules.
The concern is based on the fact that the platform allows players to chat with each other while they play and this has given rise to many complaints of possible sexual predators, who, as in social networks, take advantage of anonymity to interact with minors through the Internet. chat and even offer in-game benefits in exchange for sexual offences.
Meanwhile, in 2020, Roblox reported that two-thirds of all American children between the ages of nine and 12 use the game.
From the platform it is recognized that they are facing a problem: "we know that there is an extremely small subset of users who deliberately try to break the rules."
All in all, the company stresses that it is very unlikely that a child will come across these rooms, unless they are actively looking for them. But the argument fails to convince.
They also emphasize moderation: They say that these games will only be online for a while, until they are removed.
For now, the best thing parents can do is to enable the most restrictive contact setting which disables chat entirely or limits interactions to friends only. It is also key that parents control that children only enter rooms that they themselves know and create. This can also be done from the settings.