Carmen Salinas continues serious, but stable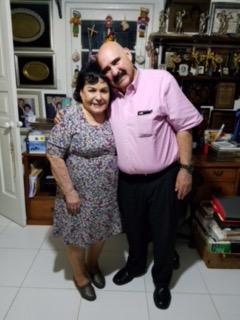 For the past two weeks, the entertainment industry has been waiting for the latest health updates from legendary Mexican actress Carmen Salinas, 82, who is well known in Mexico, the United States, and the world. However, the ties between Carmen Salinas and Laredo are stronger than one might expect.
Raúl G. Salinas, who is a former retired FBI agent and mayor of Laredo, is also a nephew of the legendary actress and recently spoke with LMT about his aunt's health and to tell several stories about the woman he calls. ' Aunt Carmen ". Salinas had been in constant contact with her until her health took a sharp turn earlier this month. Salinas says the situation is dire when it comes to her medical condition, but she is a tough fighter.