Album Review
"Happier Than Ever"
The Battles of a Pop Star: What Billie Eilish's New Album Reveals About Her Inner Life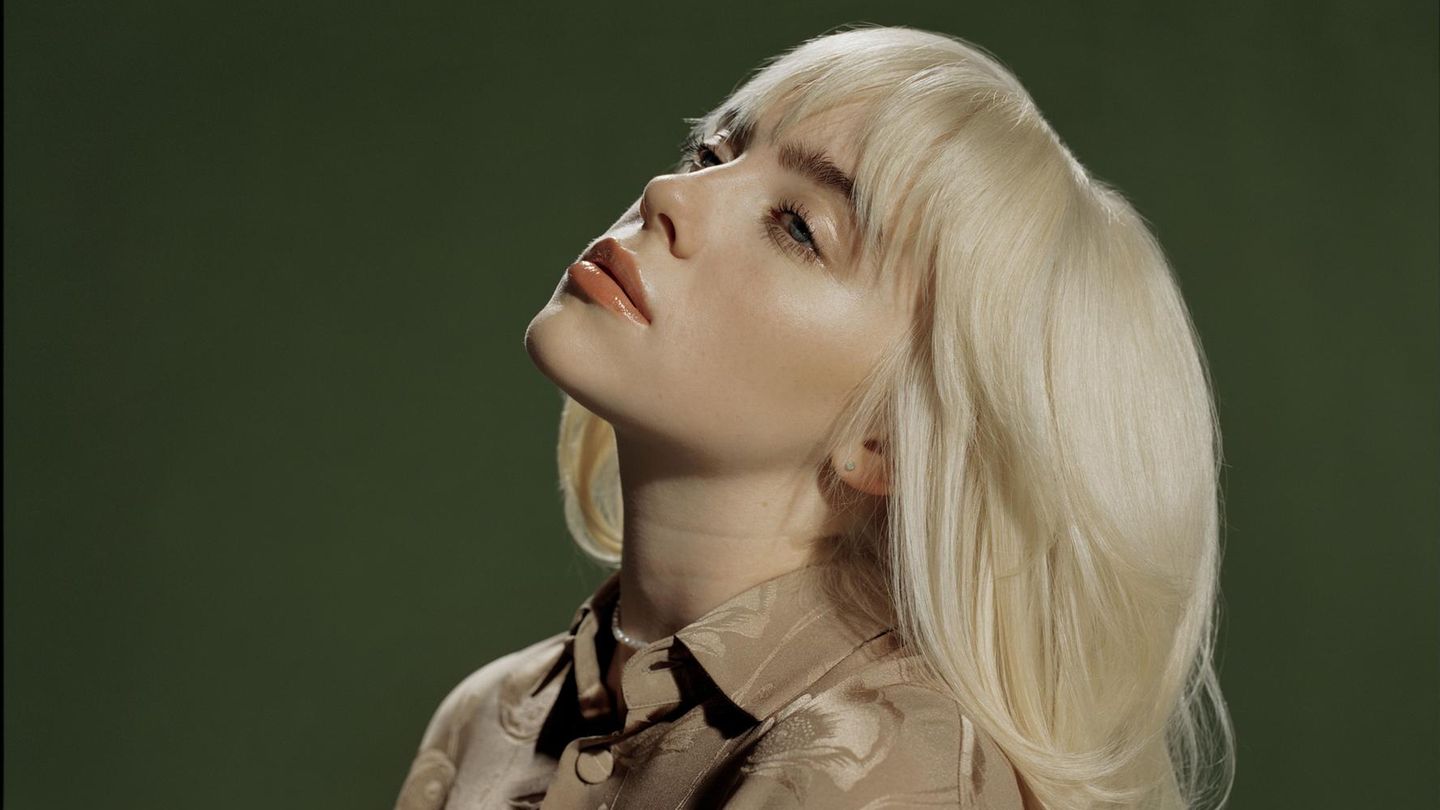 With her second album "Happier Than Ever", Billie Eilish combines two worlds that seem to be far apart: that of a superstar and that of normal teenagers and young women. However, she seems to have little desire for life as a pop star.
Billie Eilish was only 18 years old when she released her first album in 2019. Even then, the American was a star, not only in her homeland. With "When We All Fall Asleep, Where Do We Go?" however, she became a pop icon, the debut album literally deprived listeners and critics a lot of their minds – and washed Eilish into the front row in the music business.
In the meantime, the singer herself has often talked about what this means for Billie Eilish in interviews, and fans have been able to follow the process almost up close via media, social networks and even a documentary. But how would Billie Eilish process all this musically – and how would her music change as a result? That should show their second album. And "Happier Than Ever" proves that the fame of the now 19-year-old Eilish has not passed without a trace.
Billie Eilish and the dark side of life as a superstar

Actually, it seems, Billie Eilish is already fed up after only a few years on the big stage. The very first song of the new record, "Getting Older", is about growing up in front of the eyes of the world and the problems that come with it. Eilish takes it with humor when stalkers camp outside her door ("The strangers seem to want me more / Than anyone before / Too bad they're usually deranged"), but does not reveal what it is like when the passion for making music suddenly becomes a profession: "Things I once enjoyed / Just keep me employed now / Things I'm longing for / Someday I'll get bored of".
Eilish has already experienced the dark side of life as a pop star, with all the demands and demands it entails. At the beginning, it seemed that everyone could agree on their music, teenagers and adults. But more and more Eilish also experiences hostility because of her appearance or her appearance, on the Internet appeared old videos of her in which she used a racist term. Eilish apologized and spoke in an interview a little later about how stressful it is that your whole life is online.
Everyday life as a superstar is always a topic on "Happier Than Ever" – which is hardly surprising, since this is exactly what Billie Eilish has been primarily concerned with in recent years. Her life now feels a few universes away from that of a normal teenager. And Eilish doesn't exactly seem like she enjoys it in the songs. It tells of stalkers, security guards and how a lover has to sign a confidentiality agreement so that nicht even more details from her private life to the public. This 19-year-old has to deal with such problems. And then there are lines in which Eilish openly doubts everything: "Maybe I should think about a new career / Somewhere in Kauai where I can disappear".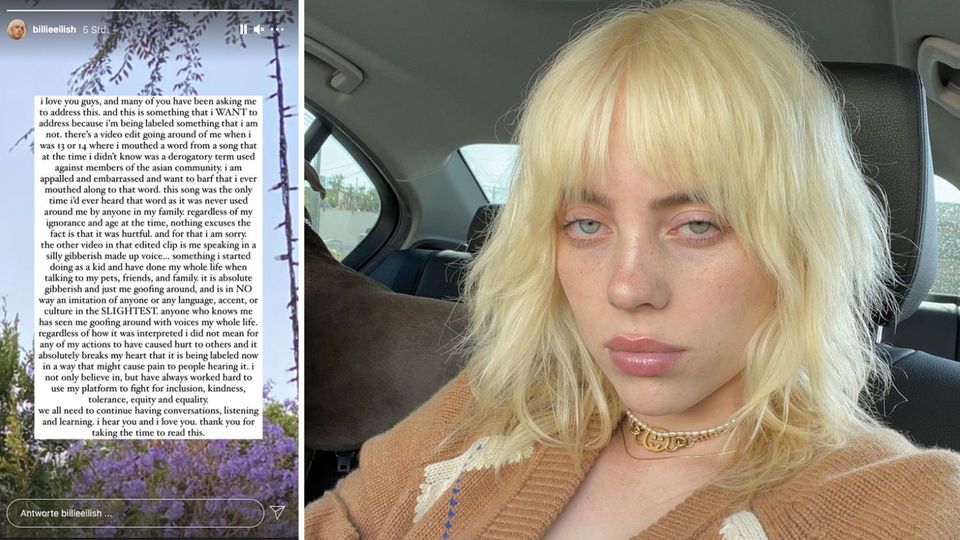 Billie Eilish tackles the tough issues

Of course, Billie Eilish won't be hiding in Hawaii, at least not yet. And that's not only because of contracts with record companies or the expectations of the public – but above all because Billie Eilish still has a lot to say. Musically, "Happier Than Ever" is much more relaxed than its sensational predecessor, far less dark and depressed. But in terms of content, Eilish also tackles the tough topics, for example in the previously released single "Your Power" emotional abuse, which she has experienced herself.
The spoken-word interlude "Not My Responsibility" could actually be quoted completely in this context, because it describes so aptly how Eilish is constantly confronted with expectations of her body, her behavior, her appearance. These are topics that move women in public, but also topics that almost every woman her age has probably had experiences with – and Eilish knows very well: Who would you listen to about such things if not her? Already with her debut album she detabooed topics such as depression and other mental health problems in her generation.
"Happier Than Ever" – really?

But she likes to stay a superstar for a while – and she can't be that bad if the album title is to be believed. or? "Happier than ever", i.e. "Happier than ever", is not only the title of a reckoning with her ex-boyfriend Brandon Q Adams, which escalates into a fast-paced rock piece.
It is also a quote from the opener "Getting Older" already mentioned at the beginning: "I'm happier than ever, at least, that's my endeavor / To keep myself together and prioritize my pleasure". This sounds like an assignment that Billie Eilish gives herself – so as not to lose herself and to somehow survive this madness that has already broken so many.